I'm participating in a contest over at
Scrapbooks Deals 4 U
called The Biggest (Scrap) Loser. It's a fun contest to lose your stash!!! We are supposed to use everything from our stash and each week is a new challenge. This is my week #1 entry. The challenge was to create a 1-page layout and use at least 4 of the following items: brads, buttons, ribbon, ink, number stickers, stickles, or 5 pieces of patterned paper. You also had to use at least 3 photos. And here is my entry! I used 5 pieces of patterned paper, ribbon, ink, buttons and stickles!!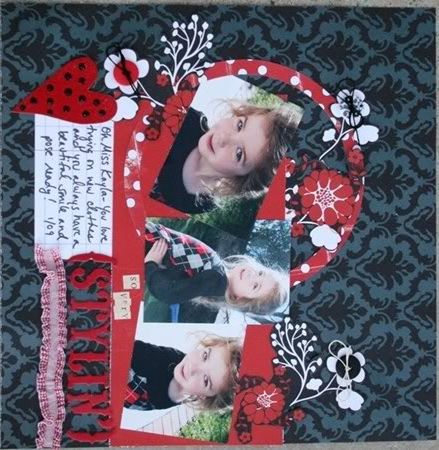 The paper is by Cherry Arte and was in a kit I bought sometime last year. Felt good to open it and play a little bit!! And while I was at it, I also made 2 cards. WooHoo!!
Thanks for stopping by! I hope to using up more of my stash next week!!